The MIT-UH-IRTF Joint Campaign for NEO Spectral Reconnaissance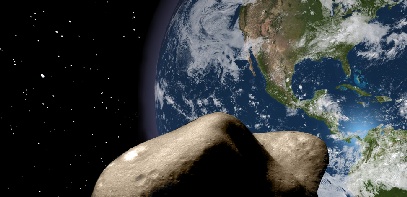 Francesca E. DeMeo (MIT)
Michael Marsset (MIT)
Richard P. Binzel (MIT)
David Polishook (Weizmann Institute)
Brian Burt (Lowell Observatory)
Cristina A. Thomas (PSI)
Andrew S. Rivkin (APL)
Schelte J. (Bobby) Bus (University of Hawaii)
Alan Tokunaga (University of Hawaii)
The resources and asteroid observing expertise of MIT, the University of Hawaii, and the NASA IRTF are being combined in a joint campaign to perform routine spectroscopic reconnaissance of near-Earth objects (NEOs). All spectroscopic observations obtained in this joint campaign are being made publicly available in near-real time via this website.
Acknowledging Unpublished Data from the Joint Campaign
Spectra presented here are considered to be in the public domain and may be freely used for any purpose. We welcome collaboration opportunities, but there is no pre-condition for collaboration for use of these data. Researchers utilizing these data without collaboration arrangements with the observers are asked to include the following acknowledgement in their publication(s):
"All (or part) of the data utilized in this publication were obtained and made available by the The MIT-UH-IRTF Joint Campaign for NEO Reconnaissance. The IRTF is operated by the University of Hawaii under Cooperative Agreement no. NCC 5-538 with the National Aeronautics and Space Administration, Office of Space Science, Planetary Astronomy Program. The MIT component of this work is supported by NASA grant 09-NEOO009-0001, and by the National Science Foundation under Grants Nos. 0506716 and 0907766."
We further note the following disclaimer:
"Any opinions, findings, and conclusions or recommendations expressed in this material are those of the author(s) and do not necessarily reflect the views of NASA or the National Science Foundation."
Also note the following request from the IRTF website:
Observers publishing results obtained with SpeX are requested to reference the following paper:

Rayner, J. T., Toomey, D. W., Onaka, P. M., Denault, A. J., Stahlberger, W. E., Vacca, W. D., Cushing, M. C., and Wang, S. (2003). "SpeX: A Medium-Resolution 0.8-5.5 micron Spectrograph and Imager for the NASA Infrared Telescope Facility." PASP 115, 362.
Important Caveat: All users must take into account that these data are unpublished and therefore have not undergone peer review. While it is our intention that these released data are fully reduced into their final form, until such time they are accepted for publication, it is possible that reprocessing or recalibration could be deemed necessary. Any such reprocessing or recalibration will be noted as updates to this web site.
Available Joint Campaign Data Sets
We present 0.8 to 2.5 micron wavelength spectra measured using the instrument "SpeX" on the NASA Infrared Telescope Facility (IRTF) on Mauna Kea, Hawaii. When available, visible wavelength spectral data are also included from the MIT SMASS observing program. The description of the data files documents data format, rejection, and normalization.
(New!) Observational Circumstances for MITHNEOS Data
We are now providing observational circumstances for the MITHNEOS dataset to make it more accessable and useful to the community. Information such as start time, airmass, total exposure time and more are provided in the MITHNEOS Observational Circumstances document (Last updated Feb 2019). A description of each of the columns is provided in this readme file.
| run | UT date(s) | | |
| --- | --- | --- | --- |
| sp01 | 3-4 September 2000 | data | PDF of spectra |
| sp02 | 8-10 October 2000 | data | PDF of spectra |
| sp03 | 29-30 January 2001 | data | PDF of spectra |
| sp04 | 19-20 February 2001 | data | PDF of spectra |
| sp05 | 28-29 March 2001 | data | PDF of spectra |
| sp06 | 21-22 June 2001 | data | PDF of spectra |
| sp07 | 14-15 August 2001 | data | PDF of spectra |
| sp08 | 23-24 August 2001 | data | PDF of spectra |
| sp09 | 12-14 January 2002 | data | PDF of spectra |
| sp11 | 15-16 March 2002 | data | PDF of spectra |
| sp12 | 14-15 April 2002 | data | PDF of spectra |
| sp13 | 7-8 May 2002 | data | PDF of spectra |
| sp14 | 31 May - 1 June 2002 | data | PDF of spectra |
| sp15 | 17 June 2002 | data | PDF of spectra |
| sp16 | 17 August 2002 | data | PDF of spectra |
| sp17 | 15-16 September 2002 | data | PDF of spectra |
| sp19 | 27-28 October 2002 | data | PDF of spectra |
| sp20 | 27 December 2002 | data | PDF of spectra |
| sp21 | 16-17 March 2003 | data | PDF of spectra |
| sp23 | 5 July 2003 | data | PDF of spectra |
| sp25 | 30 September - 01 October 2003 | data | PDF of spectra |
| sp26 | 16 October 2003 | data | PDF of spectra |
| sp27 | 25,26 January 2004 | data | PDF of spectra |
| sp28 | 19,20 February 2004 | data | PDF of spectra |
| sp29 | 15,16 June 2004 | data | PDF of spectra |
| sp30 | 15 September 2004 | data | PDF of spectra |
| sp31 | 22 September 2004 | data | PDF of spectra\td> |
| sp32 | 16,17 October 2004 | data | PDF of spectra\td> |
| sp33 | 24 October 2004 | data | PDF of spectra |
| sp34 | 10 December 2004 | data | PDF of spectra |
| sp35 | 8 January 2005 | data | PDF of spectra |
| sp36 | 3 March 2005 | data | PDF of spectra\td> |
| sp37 | 8,9,10 March 2005 | data | PDF of spectra\td> |
| sp38 | 11,12 April 2005 | data | PDF of spectra |
| sp39 | 17,18 April 2005 | data | PDF of spectra |
| sp40 | 10,11 May 2005 | data | PDF of spectra |
| sp41 | 19 May 2005 | data | PDF of spectra\td> |
| sp42 | 10 June 2005 | data | PDF of spectra\td> |
| sp43 | 9,13 July 2005 | data | PDF of spectra |
| sp44 | 4,5 September 2005 | data | PDF of spectra |
| sp45 | 8 October 2005 | data | PDF of spectra |
| sp46 | 30,31 October 2005 | data | PDF of spectra |
| sp47 | 12,13 November 2005 | data | PDF of spectra |
| sp48 | 22,29 November 2005 | data | PDF of spectra |
| sp49 | 27,28 January 2006 | data | PDF of spectra |
| sp50 | 30 April & 1 May 2006 | data | PDF of spectra |
| sp51 | 1,2 June 2006 | data | PDF of spectra |
| sp52 | 28,29 June 2006 | data | PDF of spectra |
| sp53 | 20 July 2006 | data | PDF of spectra |
| sp54 | 25 September 2006 | data | PDF of spectra |
| sp55 | 24,25,31 October 2006 | data | PDF of spectra |
| sp56 | 21 November 2006 | data | PDF of spectra |
| sp57 | 22 December 2006 | data | PDF of spectra |
| sp58 | 21 January 2007 | data | PDF of spectra |
| sp59 | 23 March 2007 | data | PDF of spectra |
| sp60 | 24 April 2007 | data | PDF of spectra |
| sp61 | 20 July 2007 | data | PDF of spectra |
| sp62 | 1 August 2007 | data | PDF of spectra |
| sp63 | 15 September 2007 | data | PDF of spectra |
| sp64 | 2,3 October 2007 | data | PDF of spectra |
| sp65 | 11 November 2007 | data | PDF of spectra |
| sp66 | 15 December 2007 | data | PDF of spectra |
| sp67 | 15,16 January 2008 | data | PDF of spectra |
| sp68 | 10 March 2008 | data | PDF of spectra |
| sp69 | 13 April 2008 | data | PDF of spectra |
| sp70 | 10 May 2008 | data | PDF of spectra |
| sp71 | 11 June 2008 | data | PDF of spectra |
| sp72 | 7 July 2008 | data | PDF of spectra |
| sp73 | 2 September 2008 | data | PDF of spectra |
| sp74 | 2 October 2008 | data | PDF of spectra |
| sp75 | 31 October 2008 | data | PDF of spectra |
| sp76 | 3 December 2008 | data | PDF of spectra |
| sp77 | 27 January 2009 | data | PDF of spectra |
| sp78 | 2 March 2009 | data | PDF of spectra |
| sp79 | 30 March 2009 | data | PDF of spectra |
| sp80 | 27 April 2009 | data | PDF of spectra |
| sp81 | 21,22 June 2009 | data | PDF of spectra |
| sp82 | 7,8 August 2009 | data | PDF of spectra |
| sp83 | 24 August 2009 | data | PDF of spectra |
| sp84 | 20 September 2009 | data | PDF of spectra |
| sp85 | 25 October 2009 | data | PDF of spectra |
| sp86 | 19 November 2009 | data | PDF of spectra |
| sp87 | 17 January 2010 | data | PDF of spectra |
| sp88 | 22,23 February 2010 | data | PDF of spectra |
| sp89 | 16,17 March 2010 | data | PDF of spectra |
| sp90 | 15,16 April 2010 | data | PDF of spectra |
| sp91 | 10 May 2010 | data | PDF of spectra |
| sp92 | 11,12 July 2010 | data | PDF of spectra |
| sp93 | 6,7 September 2010 | data | PDF of spectra |
| sp94 | 12,13,14 October 2010 | data | PDF of spectra |
| sp95 | 27 October 2010 | data | PDF of spectra |
| sp96 | 6 January 2011 | data | PDF of spectra |
| sp97 | 6,7 February 2011 | data | PDF of spectra |
| sp98 | 5 April 2011 | data | PDF of spectra |
| sp99 | 30 April 2011 | data | PDF of spectra |
| sp100 | 6,7 June 2011 | data | PDF of spectra |
| dm02 | 8 August 2011 | data | PDF of spectra |
| sp101 | 22 August 2011 | data | PDF of spectra |
| dm03 | 3 September 2011 | data | PDF of spectra |
| sp102 | 25 September 2011 | data | PDF of spectra |
| sp103 | 23-24 October 2011 | data | PDF of spectra |
| sp104 | 31 October 2011 | data | PDF of spectra |
| dm04 | 1 December 2011 | data | PDF of spectra |
| sp105 | 27-30 December 2011 | data | PDF of spectra |
| dm07 | 20 March 2012 | data | PDF of spectra |
| sp106 | 23 March 2012 | data | PDF of spectra |
| sp107 | 21 April 2012 | data | PDF of spectra |
| sp108 | 29 April 2012 | data | PDF of spectra |
| sp109 | 26,28,29 May and 14 June 2012 | data | PDF of spectra |
| dm08 | 06 June 2012 | data | PDF of spectra |
| sp110 | 17,21 July 2012 | data | PDF of spectra |
| dm10 | 14 August 2012 | data | PDF of spectra |
| sp111 | 28 August 2012 | data | PDF of spectra |
| dm11 | 16,17 September 2012 | data | PDF of spectra |
| sp112 | 14 September 2012 | data | PDF of spectra |
| sp113 | 12,13 October 2012 | data | PDF of spectra |
| sp114 | 14,15,18 November 2012 | data | PDF of spectra |
| sp115 | 13-15,19 December 2012 | data | PDF of spectra |
| sp116 | 7 January 2013 | data | PDF of spectra |
| sp117 | 17 January 2013 | data | PDF of spectra |
| sp118 | 14,15 March 2013 | data | PDF of spectra |
| sp119 | 12,13 April 2013 | data | PDF of spectra |
| sp120 | 11,12 May 2013 | data | PDF of spectra |
| sp121 | 12,13 June 2013 | data | PDF of spectra |
| sp122 | 11,12 July 2013 | data | PDF of spectra |
| sp123 | 8 August 2013 | data | PDF of spectra |
| sp124 | 7 September 2013 | data | PDF of spectra |
| sp125 | 3,4 October 2013 | data | PDF of spectra |
| sp126 | 31 October 2013 | data | PDF of spectra |
| sp127 | 6 December 2013 | data | PDF of spectra |
| sp128 | 27 December 2013 | data | PDF of spectra |
| sp129 | 16 January 2014 | data | PDF of spectra |
| sp130 | 28,29 January 2014 | data | PDF of spectra |
| sp201 | 1,6 September 2014 | data | PDF of spectra |
| sp202 | 22 September 2014 | data | PDF of spectra |
| sp203 | 22 October 2014 | data | PDF of spectra |
| sp204 | 28,29 November 2014 | data | PDF of spectra |
| dm19 | 1,2 December 2014 | data | PDF of spectra |
| sp205 | 18 January 2015 | data | PDF of spectra |
| sp206 | 6 February 2015 | data | PDF of spectra |
| sp207 | 17 February 2015 | data | PDF of spectra |
| sp208 | 17 April 2015 | data | PDF of spectra |
| sp209 | 19 June 2015 | data | PDF of spectra |
| dm20 | 11,12 September 2105 | data | PDF of spectra |
| sp210 | 22 September 2105 | data | PDF of spectra |
| sp211 | 5 October 2015 | data | PDF of spectra |
| dm22 | 10 November 2015 | data | PDF of spectra |
| sp213 | 3 December 2015 | data | PDF of spectra |
| sp214 | 12,13 December 2015 | data | PDF of spectra |
| sp215 | 11 February 2016 | data | PDF of spectra |
| sp216 | 11, 12, 15 March 2016 | data | PDF of spectra |
| sp217 | 10, 14, 15 April 2016 | data | PDF of spectra |
| sp218 | 6 June 2016 | data | PDF of spectra |
| sp219 | 4, 5, 7, 8 July 2016 | data | PDF of spectra |
| sp220 | 22 July 2016 | data | PDF of spectra |
| sp221 | 15 August 2016 | data | PDF of spectra |
| sp222 | 23 Sep, 03 Oct 2016 | data | PDF of spectra |
| sp223 | 25,28,29 Oct 2016 | data | PDF of spectra |
| sp224 | 29 Nov 2016 | data | PDF of spectra |
| sp225 | 24 Dec 2016 | data | PDF of spectra |
| sp226 | 03 Jan 2017 | data | PDF of spectra |
| sp227 | 05 Feb 2017 | data | PDF of spectra |
| sp228 | 05 Mar 2017 | data | PDF of spectra |
| sp229 | 25 Mar 2017 | data | PDF of spectra |
| sp230 | 26 Apr 2017 | data | PDF of spectra |
| sp231 | 23 May 2017 | data | PDF of spectra |
| sp232 | 6 Jul 2017 | data | PDF of spectra |
| sp233 | 26, 28 Jul 2017 | data | PDF of spectra |
| sp234 | 13 Aug 2017 | data | PDF of spectra |
| sp235 | 28 Aug 2017 | data | PDF of spectra |
| sp236 | 18 Sep 2017 | data | PDF of spectra |
| sp237 | 16 Oct 2017 | data | PDF of spectra |
| sp238 | 11 Nov 2017 | data | PDF of spectra |
| sp239 | 20 Nov 2017 | data | PDF of spectra |
| sp240 | 18 Feb 2018 | data | PDF of spectra |
| sp241 | 12 Apr 2018 | data | PDF of spectra |
| sp242 | 20 May 2018 | data | PDF of spectra |
| sp243 | 21,23 June 2018 | data | PDF of spectra |
| sp244 | 15 Jul 2018 | data | PDF of spectra |
| sp245 | 13,15 Aug 2018 | data | PDF of spectra |
| sp246 | 3,9 Sep 2018 | data | PDF of spectra |
| sp247 | 7, 11 Nov 2018 | data | PDF of spectra |
| sp248 | 2, 3 Dec 2018 | data | PDF of spectra |
| sp249 | 15 Dec 2018 | data | PDF of spectra |
| sp250 | 25 Jan 2019 | data | PDF of spectra |
| sp251 | 6 Feb 2019 | data | PDF of spectra |
For more information, contact Francesca DeMeo (fdemeo at mit.edu)